Hog Heaven III Drainable Workstation Mat
Product Number 4415 (black border), 4416 (striped border)
The Hog Heaven III Drainable Workstation Mat offers outstanding anti-fatigue qualities and performs in various wet environments including those with oil, grease, and chemicals.

Comfortable

- High-density, closed-cell nitrile rubber provides excellent anti-fatigue qualities to help reduce the pain and fatigue associated with standing for long periods of time

Safe

- Drainage holes allow liquid to flow through; beveled edges provide a safe transition from floor to mat and will not crack or curl

Durable

- Nitrile rubber provides years of useful life and can withstand the rigors of almost any industrial environment

Versatile

- Welding safe; grease/oil proof; chemical resistant; ESD rating of electrically conductive
Mats are 44" x 44" and 3/4" thick; available with black or OSHA-approved yellow striped border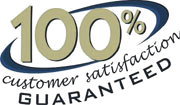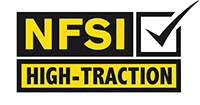 Recommended for indoor use in industrial settings such as manufacturing facilities, distribution centers, machine shops, and areas that have liquids present.
44" x 44"
Please note, mat sizes are approximate as rubber shrinks and expands in conjunction with temperature and time. Tolerable manufacturing size variance is 3-5%.
CONSTRUCTION:
Material: Nitrile Rubber
OVERALL MAT THICKNESS: 3/4 inch (0.75")
STANDARDS & TESTING
Passes Flammability Standard DOC-FF1-70
ESD Rating of Electrically Conductive:
Surface to surface at 50% relative humidity 9.4 x 10^5 ohms
Surface to surface at 12% relative humidity 9.3 x 10^5 ohms