Clean Show 2022
Atlanta, GA | Booth #4048
Plant Tour
Please join us for a tour of our manufacturing plant, located in LaGrange, GA, on July 29th. Fill out the form below to RSVP.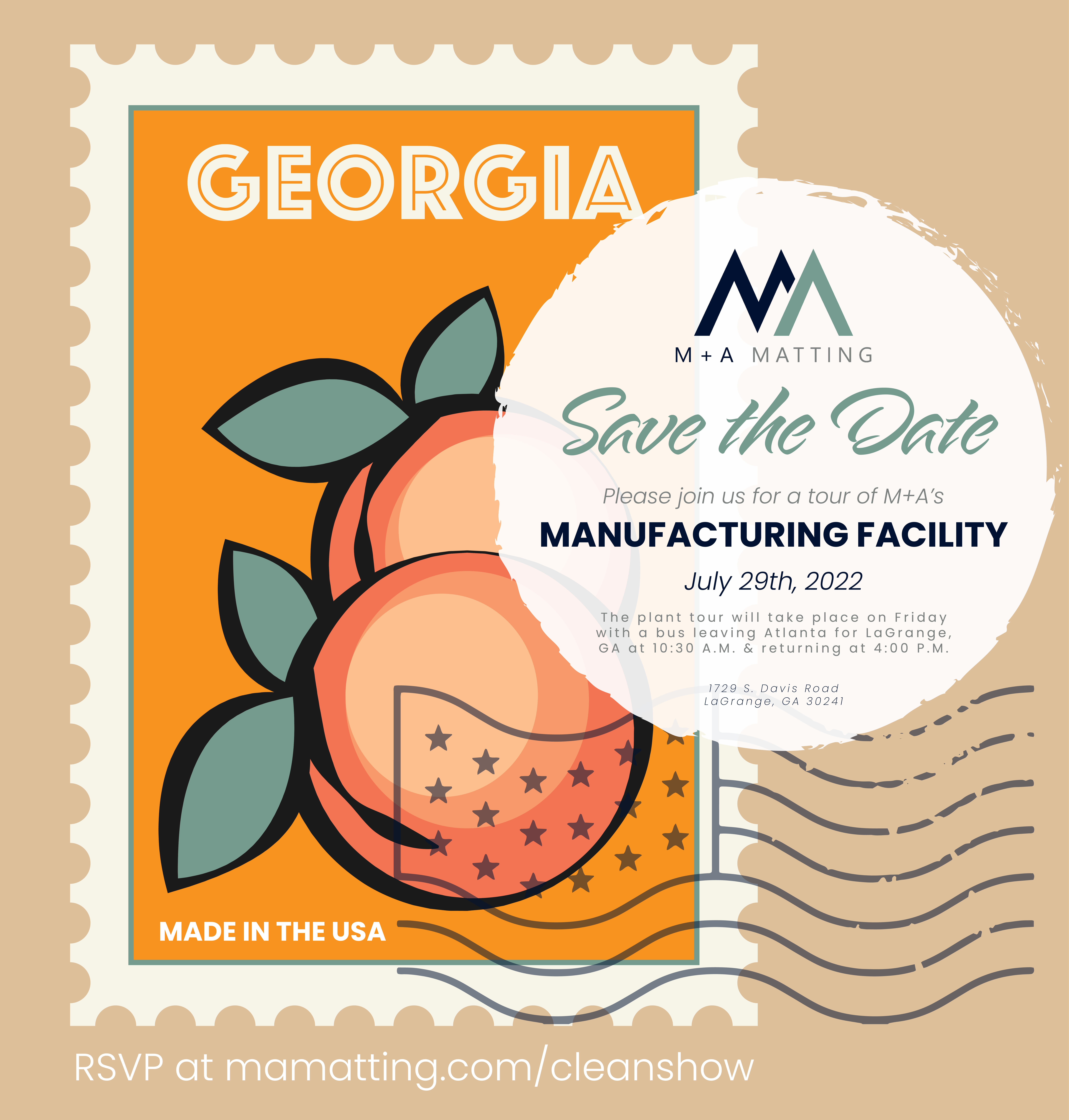 Buses will depart at 10:30 A.M. from:
Omni Hotel at CNN Center
100 CNN Center
Atlanta, GA 30303
It is recommended to arrive by 9:45 A.M.
Buses will depart to return to Atlanta at 2:30 P.M. ensuring an arrival back at the Omni Hotel by 4:00 P.M.
RSVP
Happy Hour
Hosted by M+A Matting, M & B Hangers, Infinite Laundry, and Performance Matters
Please join us for a happy hour event on Sunday, July 31st, from 4:30 P.M. to 6:30 P.M. at Park Bar in Atlanta, GA. Sign up for the happy hour by email: [email protected].